Out For A Walk With Spike pt6
Beneath Me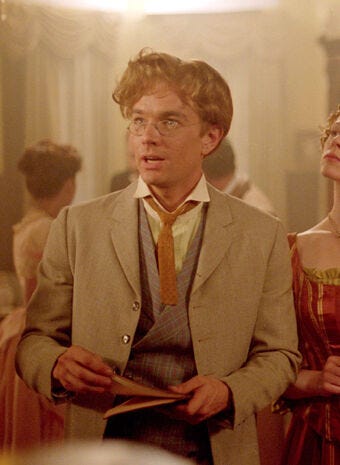 Heteropessimism reveals something about the way we can remain secretly attached to the continuity of the very things we (sincerely) decry as toxic, boring, broken. Faced with the possibility of disappointment, anesthesia can feel like a balm.
— Indiana Seresin, On Heteropessimism
continued from part 5
Spike loves to kill slayers because they're his match. It's not easy. He considers their blood an aphrodisiac. It's not just death that equals sex for Spike and Buffy. It's murder. Death + agency. Buffy kills creatures all the time: creatures with as much sentience as Spike, as much potential for restorative justice. (It makes you wonder, when she dusts lesser vamps, should she be rehabilitating then?) 
Stalking, negging, bullying, sniffing her sweater, stealing childhood pictures of her for a creepy altar, forcing nerds to make a sex toy robot replica of her, isolating her from her friends, making a show of offering to sacrifice his maker, the love of his immortal life, to demonstrate his devotion. Spike, I'm sorry to say, is a total incel.
Like me, Spike had an early defining experience of romantic rejection. In fact, after you learn what happened right before he became a vampire, all his actions take on the sheen of someone who only found his manhood after being seduced by darkness. He's pathetic, not sympathetic.
And why is this still charming? I think it has a lot to do with Marsters' performance. You can tell he's used to acting in a theater, not a sound stage. I'll always get wet for someone who's drawn to the floodlights.
Spike did find his sexual confidence in demonic embodiment; it's not an act. He's not the kind of monster that desperately wants love and sex and attention, but then has nothing to offer. He's like a dog straining on a chain. Is it so wrong to want to be the meat the beast is straining towards? To want to be the thing someone wants so bad they'll do horrible things to get it, including to you? 
I've always said I didn't need booze for nerve. I needed it for plausible deniability that the booze made me do it, when in fact, I just wanted it.
The men I've fucked and loved have been nervous, neurotic, timid, unsure of what they wanted, guilty when they tried to get it, never satisfied, never satisfying. They were, in a word, people. Not bloodsuckers. (Xanders, most of em, for better or worse.)
The strong female lead in me says they wanted the chase, they wanted someone they saw as less than equal. That my kindness, my good taste, my love of sex, my lack of precisely controlled glamour, my directness, was not what they'd been raised to want and just didn't know what to do with me, even simply just stick it in me. That not wanting to stick your dick in me is homophobic.
I have to accept that they were just human men. With their own preferences. And sometimes those preferences were not for me.
In my fantasies, everyone prefers me. But monsters aren't real and life is not a fantasy. There's a difference, although they can coexist and inform one another. Dream life and waking life. Stories and reality.